This article originally was published by the National Education Association. It was written by Phil Nast and appears below in its original entirety.
Professional Development Resources, Recommended Reading, and Classroom Activities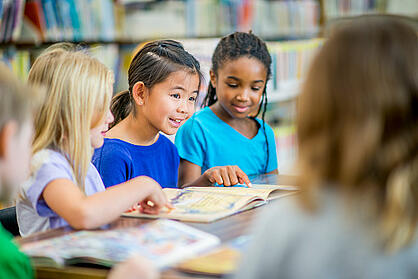 Appropriate behavior fosters a positive classroom environment. Engaging students on the first day of school in creating of a set of rules helps ensure their investment. The following professional development resources, articles, and activities offer different approaches to this common start of school task.


Professional Development
Welcome to Classroom Management Online Training (Grades K-5)
Online classroom management program. Four modules designed to assist elementary teachers to address behavior problems in an effective manner. Module One is Establishing Classroom Rules. All modules include pre-tests and post-tests.
Effective Classroom Practices (Grades K-12)
This series of eight mini-modules on essential classroom practices include "Classroom Expectations and Rules." Modules have PowerPoint presentations, fact sheets, writing examples and activities, worksheets, and more.


Recommended Reading
Establish Rules & Consequences
Provides PDF versions of guidelines for crafting effective rules, elementary and secondary consequences that work, and a plan to teach and invest students in rules and consequences.
Creating Classroom Rules Together
Provides a list of rules to adapt and expand to meet the needs of each class and grade level.
Everyday Rules That Really Work! (Grades K-5)
A practical six-point plan for establishing classroom rules and routines.
Establishing Classroom Rules and Consequences (Grades K-5)
Recommends developing a cooperative approach to establishing classroom rules and lists practical and impractical discipline strategies, three steps for teaching classroom procedures, procedures to rehearse with students, and 50 tips for motivating students.
Establishing Rules in the Classroom (Grades K-5)
Makes general recommendations and suggests rewards and consequences.
Teachers Need to Clearly Delineate and Consistently Enforce Rules (Grades K-5)
Provides sample teacher established rules and tools for assigning consequences, monitoring student behavior, and contacting parents.
Lessons & Activities
ELEMENTARY SCHOOL
Back-to-School: Our First Six Weeks (Grades PreK-K)
This 3-lesson unit is aimed at building a caring classroom environment.
Ages & Stages: Helping Children Adjust to Rules & Routines (Grades PreK-1)
Clarifies classroom rules and offers routines to create a harmonious classroom.
Early Childhood Winning Ideas Contest: Top 5 Ideas for Creating Classroom Rules (Grades PreK-2)
Winning ideas for creating classroom rules.
Creating Classroom Rules (Grades K-2)
In this lesson, students learn that classroom rules exist to help people get along and to keep people safe.
Exercise 6: Classroom Rules (Grades K-2)
Lists key principles for establishing classroom rules and includes videos of teacher-student interaction.
Teacher Tips: Creating Classroom Rules (Grades K-2)
Teacher tips (10) for creating classroom rules.
MIDDLE & HIGH SCHOOL
Making Classroom Rules (Grades 5-8)
This lesson plan is based on the premise that inherently rebellious adolescents might respect rules they help create.
Establishing Classroom Rules (Grade 6-12)
A 35-45 minute activity designed for higher education students but applicable for high school students.